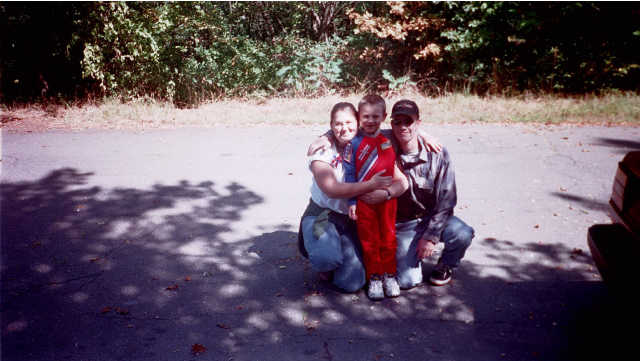 My family... :)
From l to r, me, my little angel Chris and my husband Rob-otherwise known as Ryo Oki (it's a long story!)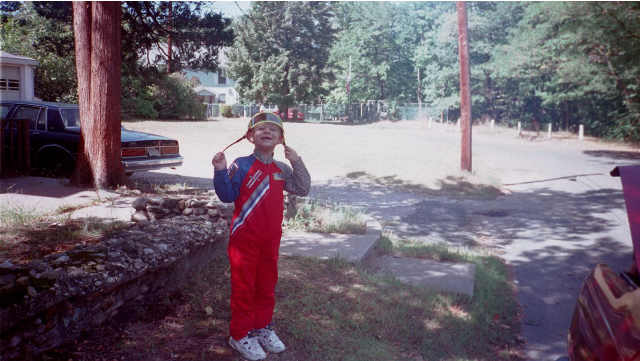 My little angel
This is my little angel Chris. He's six now. This is a picture of him in our front yard getting ready to go to his sixth birthday party (at a little race track which explains the outfit) last September.
My other child...Tootles... :)
Our cat, Tootles, is seen here stuck up the tree in our front yard after running away from a stray dog that appeared out of nowhere :) Rob valiantly rescued her :)

Tootles is a big part of our family. I love her to death. Often when I am at the computer she's right on my lap. If we're outside and try to walk to the park, she'll follow us...she's like a little dog...but smarter... :)

I just finished writing a children's story called "Socks for Tootles" which my husband is illustrating. We hope to publish it next year.
Dad and half-brother Nick
My Dad and half-brother Nick. Nick is eleven now :)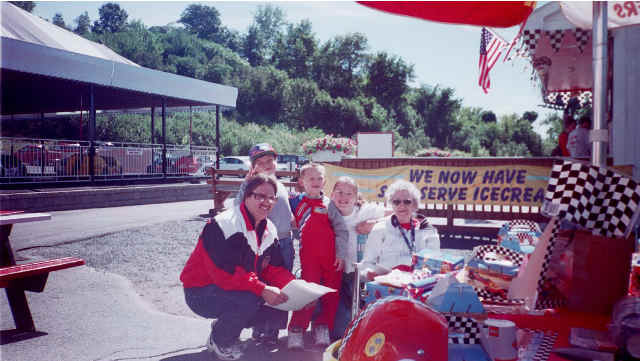 The gang at Chris' birthday party... :)